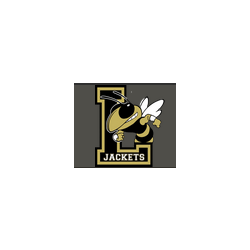 Speech Language Pathologist
Sorry, this job has expired.
Lebanon, MO
Summary

To create a flexible class environment favorable to learning and personal growth for students with a disability; to establish effective rapport with pupils; to motivate pupils to develop skills, attitudes and knowledge needed for life, in accordance with each pupil's ability; to establish good relationships with parents and with other staff members.

Essential Duties and Responsibilities

To perform this job successfully, an individual must be able to perform each essential duty satisfactorily. The requirements listed below are representative of the knowledge, skills and abilities required. Reasonable accommodations may be made to enable individuals with disabilities to perform essential functions.

Instructs a pupil in citizenship and basic subject matter specified in state law and administrative regulations and procedures of the school district.
Develops lesson plans and instructional materials and provides individualized and small group instruction in order to adapt the curriculum to the needs of each pupil.
Translates lesson plans into learning experiences so as to best utilize the available time for instruction.
Establishes and maintains standards of pupil behavior needed to achieve a functional learning atmosphere in the classroom.
Evaluates pupils' academic and social growth, keeps appropriate records, and prepares progress reports.
Communicates with parents through conferences and other means to discuss pupil's progress and interpret the school program.
Creates an effective and organized environment that is conducive to learning, through print rich displays, bulletin boards and interest centers.
Maintains professional competence through in-service education activities provided by the district and self-selected professional growth activities.
Selects and requisitions books and instructional aides; maintains required inventory records.
Supervises pupils in out-of-classroom activities during the assigned working day.
Administers group-standardized test in accordance with district testing program.
Participates in curriculum development programs as required.
Participates in faculty committees and the sponsorship of pupil activities.
Provide specially designed instruction, as needed according to each child's needs and as per each student's IEP.
Participates as a member of multidisciplinary teams, eligibility staffing teams, IEP teams, transition teams, and other teams as needed.
Maintains and submits all required records, forms, notices, etc. pertaining to caseload management in a timely, accurate manner, as required by administration and/or DESE.
Other duties as may be assigned by the administrator.
Education/Experience/Certificates

Masters Degree and valid Missouri teaching certificate required; Must have certification in Speech Language or such alternative to these qualifications that the Board may find appropriate and acceptable.
17081